The cost of a plastic injection mold includes: material cost + design cost + processing / manufacturing cost + others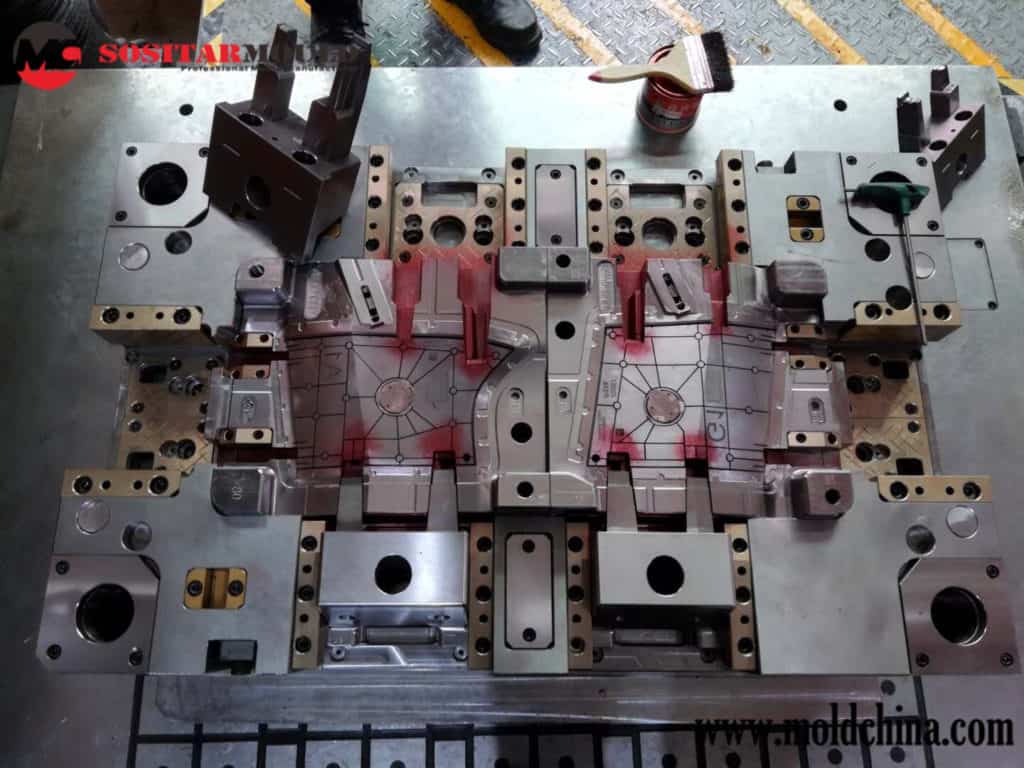 The material cost includes: mold core steel + mold base (S50C) + electrodes + standard spare parts + hot runner
Commonly used mold steels: S136, NAK80, 2344, 2733, P20, 718, SKD11 and SKD61
1 million cycles – quenched S136, quenched 2344
0.5 million cycles – NAK80, S136
0.3 million cycles – 2733, P20, 718
Graphite electrode – 40 Yuan/kg; copper electrode – 80 Yuan/kg
The commonly used mold base material is S50C – 10 Yuan/kg
Usually, material cost accounts for approx. 30% of the mold price.
P20 – 3 USD/kg
2738 – 5 USD/kg
NAK80 – 15 USD/kg
718 – 4 USD/kg
S136 – 20 USD/kg
2344 – 15 USD/kg
Thermal treatment cost – 3 USD/kg
Design fee accounts for 3% – 5% of the mold cost.
Processing / manufacturing cost: normal processing, CNC processing, EDM processing, wire cutting, mold polishing, thermal treatment, texturing
Processing fee usually accounts for 30% of the mold cost.
The length and width of the mold core = product dimensions + 30-60mm, core thickness = product thickness + approx. 80mm
Usually, the length and width of the mold base = mold core dimensions + 50-120mm on each side, and the mold base is usually twice as thick as the mold core
The aforesaid is only a rough calculation method of mold cost. As a matter of fact, there are two other major important factors that influences the cost of a mold, i.e. mold complexity and precision. The more complicated the mold structure and the greater the mold precision, the higher the production cost will be, which needs engineers to estimate from experience.