Selection of plastic Injection mold steels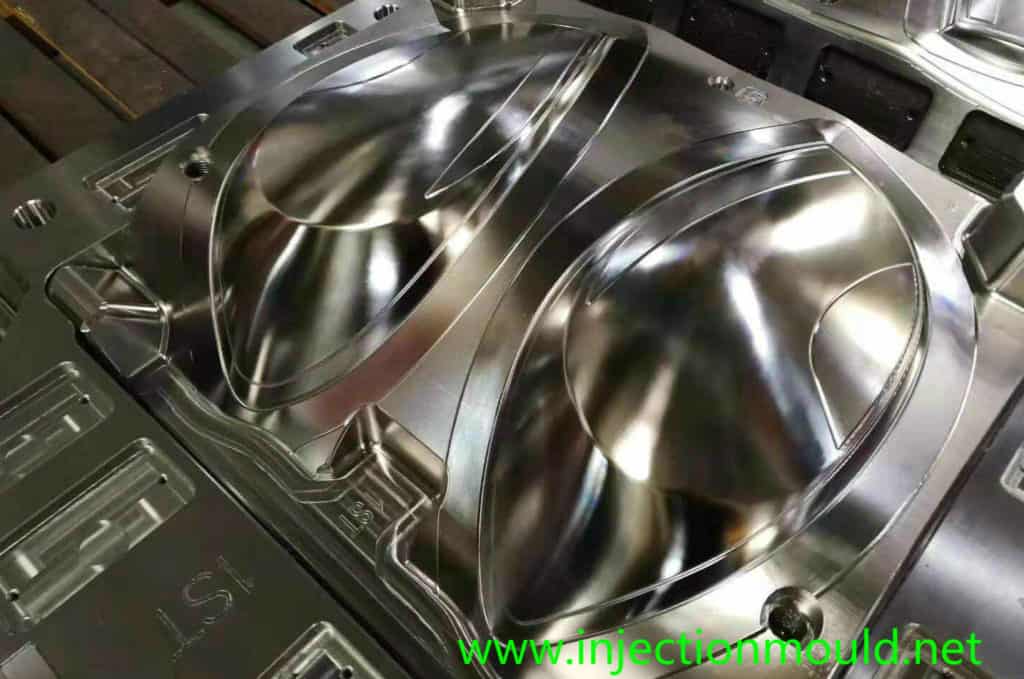 Nowadays, plastic products are gaining increasingly wide popularity in our daily lives, of which injection molded ones account for about 80%. The plastic injection molding technology is widely applied in many fields, such as automobile, construction, household appliances, food and medicine, thanks to its one-time injection molding, accurate dimensions, insertable parts, high productivity, easy modernization and minimal post-processing. The working conditions of plastic injection molds are different from those of cold stamping dies. Generally speaking, they are required to work under 150°C-200°C temperature conditions. In addition to a certain pressure range, they must also be subject to temperature influences. According to the different working conditions and processing methods of plastic injection molds, the basic property requirements of plastic injection mold steels are roughly summarized as below:
1. Sufficient surface hardness and wear resistance
The hardness of a plastic injection mold usually stays below 50 to 60HRC, but after thermal treatment, a mold should possess sufficient surface hardness to ensure sufficient mold rigidity. As a mold is subject to a high compressive stress and frictional force caused by plastic injection and melt flow, it is required to maintain a stable shape accuracy and dimensional accuracy, so as to ensure that a mold has a sufficient service life. The wear resistance of a mold depends on the chemical composition and thermal treatment hardness of the steel material, so improving the hardness of a mold is conducive to strengthening its resistance to wear.
2. Excellent machinability
In addition to EDM machining, most plastic injection molds need to be cut and fitted. In order to extend the service life of cutting tools, improve cutting performance and reduce surface roughness, the hardness of plastic mold steels must be kept in an appropriate range.
3. Great polishing performance
High-quality plastic products require small surface roughness values. For example, the cavity surface roughness value of a plastic injection mold is required to be no higher than Ra0.1 to 0.25, and that of an optical surface is required to be Ra <0.01nm, so the cavity must be polished to reduce the surface roughness. The steel chosen for this purpose requires less material impurities, a fine and uniform structure, no fiber orientation, and that no pitting or orange-peel defects should appear during polishing.

4. Good thermal stability
Plastic injection molded products often feature complex shapes, and are difficult to process after quenching. As a result, steels with good thermal stability should be selected, so that when the mold is processed, the linear expansion coefficient, thermal treatment deformation and dimensional change caused by temperature differences will be kept in a low level, and the metallographic structure and mold dimensions will be more stable, which reduces or even eliminates post machining. Therefore, the dimensional accuracy and surface roughness requirements of the mold can be guaranteed.

The 45#,50# carbon steel comes with a certain level of strength and wear resistance, and is often used as a mold base material after quenching and tempering. High-carbon and low-alloy tool steels boast high strength and wear resistance after thermal treatment, and are usually used to produce molding parts. However, high-carbon tool steel has a high thermal deformation rate, so it is only suitable for manufacturing small-size and simple-shaped molding parts.

Moreover, when selecting mold steels, we must also consider the prevention of scratches and gluing. If two surfaces move relatively, we should try to avoid choosing materials with the same structure. In special circumstances, one surface can be plated or nitrided to allow the two surfaces two different structures.
The below are the property of common plastic injection mold steels
No.
Material
Hardness
Property
Application
1
NAK8O
HRC38土2°
(Thermal Treatment Not Required)
Great polishing performance, easy to weld, and excellent mirror effect
Commonly used for mid-/high-end mold cores at the mold temperature of below 80°C
2
718H
HRC36±2°
(Thermal Treatment Not Required)
Great polishing performance, easy to weld
Commonly used for mid-/high-end mold cores at the mold temperature of below 80°C
3
738H
HRC35±2°
(Thermal Treatment Not Required)
Great polishing performance
Commonly used for mid-end mold cores at the mold temperature of below 80°C
4
S136
HRC50±2°
(Heat Treatment Hardness)
Great polishing performance, and high acid resistance
Commonly used for high-end hard mold cores at the general mold temperature of below 150°C
5
DC53
HRC50±2°
(Heat Treatment Hardness)
High toughness chrome steel, easy to be EDM processed & wire cut, difficult to weld
Commonly used for heat-resistant high-end hard mold cores at the general mold temperature of below 150°C
6
SKD61
HRC52±2°
(Heat Treatment Hardness)
High toughness and heat resistance
Commonly used for heat-resistant mid-end hard molds at the general mold temperature of below 150°C, as well as some small inserts, lifters and other parts
7
2344
HRC50±2°
(Heat Treatment Hardness)
High heat resistance
Commonly used for mid-end hard mold cores at the general mold temperature of below 150°C
8
2316
HRC47±2°
(Heat Treatment Hardness)
High acid resistance
Commonly used for general high acid resistant molds
9
2083
HRC50±2°
(Heat Treatment Hardness)
High mirror finish, and corrosion resistance
Commonly used for high-mirror surface, mid-/high-end molds that require acid resistance
10
EM38
HRC38±2°
(Thermal Treatment Not Required)
Great polishing performance, easy to weld
Commonly used for mid-/high-end mold cores at the general mold temperature of below 80°C
11
718
HRC31±2°
(Thermal Treatment Not Required)
Great polishing performance
Commonly used for auxiliary parts, such as slide locks, wedges, and slide carriers
12
Cr12
HRC60±2°
(Heat Treatment Hardness)
High toughness chrome steel, wear-resistant
Commonly used for tapes, and wear-resistant plates
13
VIKING
HRC8±2°
(Heat Treatment Hardness)
Excellent crash and abrasion resistance
Commonly used for connectors, and small precision mold inserts
14
8407
HRC50±2°
(Heat Treatment Hardness)
High toughness and heat resistance
Commonly used for lifters, ejectors and other precision inserts
15
LKM 838s
HRC35±2°
(Thermal Treatment Not Required)
Great polishing performance, easy to weld
Commonly used for mid-/high-end mold cores at the general mold temperature of below 80°C
Recommend mold steels for common plastic material
| | | |
| --- | --- | --- |
| No. | Plastic Materials | Selection of Mold Steels |
| 1 | ABS, PC, PC+ABS, PS, POM, PP, PE. | NAK80, NIMAX, S136, 838HS, 738H, 718H, EM38, 618H |
| 2 | PA.PET.PBT.PC, Glass Fiber Reinforced Polyester (LCP) | VIKING, S136, 2344, 2343, DHAISTAR-A, SKD61, DC53, 2767 |
| 3 | PMMA | NAK80, S136, M333 |